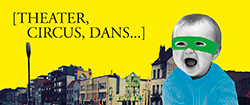 Hopla !
From 15 to 21 April, acrobats, trapeze artists and jugglers are taking over the streets of Brussels. An unmissable Festival, building links between citizens and circus arts. More info, here.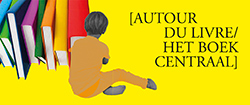 The Chaperon's House
Take your kids to WOLF, in the house of Chaperon. An unusual new corner where you can find Freddy the Wolf snoring peacefully… The 27th and 28/04 and 04/05 & 05/05, the grannies and grandfathers of Abracadabus tell stories to 3 – 6 year olds. More info, here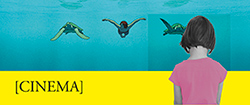 Little Miss Sunshine
The marvelous story of a little girl entering a beauty contest. A hilarious crazy road movie about families and the American Dream. Unmissable. More info, here.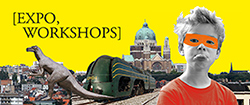 Intergalactic meetings
Immerse yourselves in the universe of Serge Delaunay and André Robillard and assemble a galactic creation together. Wonderfully inspiring for 4 to 12 year olds. Museum Art & Marges, 10/04 (14.00>17.00. More info, here.