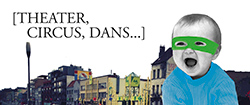 Tubes & Transit
We're expecting you for an unusual Family Day on October 24th at the Sewer Museum. Discover the new show of La Compagnie Compost "Big Bang". Or wander through the bowels of the city following the sounds of the Scraboutcha Company. More info here.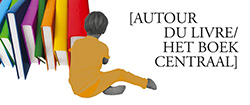 Ixelles and its Libraries
There is always something going on in your local library, just a stone's throw away. In Ixelles, the French and Dutch-speaking libraries offer beautiful literary adventures in French, Dutch or other languages. More info here or here.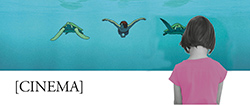 Filem'on
The international film festival for young audiences is a must during the autumn holidays in Brussels. Short films, new releases, meetings with directors, workshops for children from 2 to 16 years old. More info here.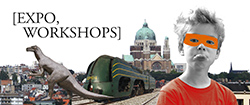 Living Planet
The Museum is constantly updating its offerings for all. The new permanent Living Planet room, open to visitors, is based on the aesthetic, scientific concept of biodiversity. You will also discover the Antarctica exhibition and the incredible Arkhane fossil. More info here.